Mrs. Olga, Program Director
Olga has an incredible passion for teaching with over 17 years of experience in the early childhood field. At the age of 16 she started giving private English lessons in her hometown in Russia and received a great deal of recognition for her teaching skills from the students and parents.
Born and raised in Russia, Olga attended Linguistic State University in Nizhny Novgorod, where she graduated in 1996 with a BA in Linguistics and Teaching ESL. She also has a BS in Applied Behavioral Science from National Louis University in Chicago.
Olga has lived and worked in Chicago for more than 18 years. Prior to joining New Einsteins Academy, she was a Montessori teacher at Park View Montessori School. She has also worked as a preschool teacher for a private school in Evanston.
Apart from dedicating her life to making a difference in young children's lives, Olga loves travelling, cooking and learning new languages. One of her newest hobbies is learning how to enjoy the bountiful rewards of parenting while being a working mother.
Ms. Michaela, Young Toddler Assistant Teacher
Michaela was raised on the north side of Chicago, where she still happily resides. She grew up loving art, always drawing and painting as a young child. She decided to study art in high school and continue that education in college at Southern Illinois University at Carbondale, earning her degree in Art Education. It was during this time that Michaela discovered her passion for caring for children. She loved working as a nanny following graduation, and as a Lead Toddler Teacher at another daycare center. She finds that making a difference in young children's lives to be very rewarding.
In addition to honing in on her baking craft, Michaela loves travel, reading and being an amateur foodie.
Ms. Diane, Young Toddler Lead Teacher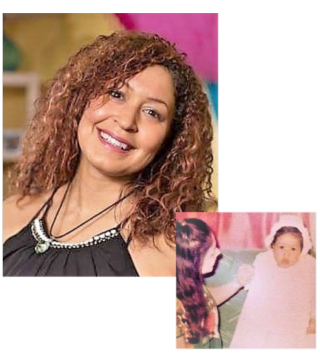 Ms. Diane was born and raised in Humboldt Park on the west side of Chicago. She has an A.A.S. degree in Travel and Tourism Management from Northwestern College. She also attended Roosevelt University where she started the early childhood education program. Ms. Diane comes to New Einsteins Academy with a teaching background of almost 8 years, 7 of which she spent as a lead teacher. She enjoys working with young children and believes it is vital to be of service to them and to share the extensive art and cultural experiences that she has been fortunate to have through her life journey.
Beyond working as a teacher at NEA, Ms. Diane is a multi-talented performing and visual artist. As the creator of Chi-Caribena Designs and Global Booty Dance Fitness, she has been able to display her skills as a professional dancer and dance instructor, a pyro performer, and a choreographer. She also designed cultural costumes for performances in various Afro-Caribbean carnivals. If that is not enough, Ms. Diane is also a professional clown, face painter, and a mascot character performer for Make-Believe Professionals and a musician/backup vocalist/dancer for Mary Macaroni and the Impastas, the two well renowned family entertainment businesses in Chicago.
Ms. Kimberly, Older Toddler Lead Teacher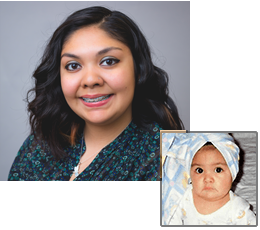 Kim was born and raised in Chicago in a big family. She completed her Bachelor's Degree in Psychology at DePaul University in 2018. She has been working with children of all ages since 2005, taking care of her younger siblings, babysitting for various families and working as a teacher's aide and assistant in daycare settings. Ms.Kim loves working with children because it is fascinating to see them achieve their milestones. She is excited to take on the opportunity to lead the classroom at NEA.
During her spare time, she enjoys being with her family, attending numerous festivals throughout Chicago and going on exciting new trips.
Ms. Nia, Older Toddler Assistant Teacher
Miss Nia grew up in Atlanta, Georgia and later moved to Illinois with her family. She graduated in 2014 from Wilbur Wright College with an Associate in Arts, and took several early childhood courses at the same college. She discovered that she enjoys caring for younger children while working as an assistant teacher at a small daycare in Melrose Park. Nia's current goal is to continue working in early childhood and get a teaching degree in the future.
She is a very caring person and loves to see children laugh and be silly. In her spare time, Ms. Nia enjoys playing the flute, cooking with her boyfriend and trying different cuisines. She also adores her beautiful niece and visits her in Canada whenever she can.
Mrs. Nefira, Preschool Lead Teacher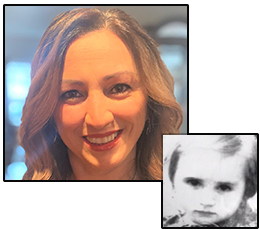 Nefira was born and raised in Bosnia. Coming from a large family, even as a little child, she was always interested in babysitting and taking care of her younger siblings, nieces and nephews.
She immigrated to the U.S. at the age of 20 and lived in Arizona for several years before moving to Chicago. She stayed home to raise two children, and later applied for an assistant teacher position at her daughter's daycare center to stay close to her. Mrs. Nefira loved it so much that she decided to pursue a career in early childhood education and received an associate degree in the field. Before New Einsteins, Nefira worked as a lead teacher at Bright Horizons for 16 years. She is happy and passionate about working with young children and enjoys teaching them new and exciting things every day.
Nefira loves spending time with her family, traveling to new places and meeting with people from diverse communities. She is looking forward to babysit her own grandchildren someday.
Ms. Claudia, Preschool Lead Teacher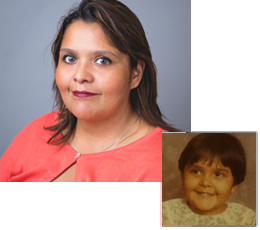 Claudia joined New Einsteins Academy in September 2016. A native Chicagoan, she grew up in a culturally rich Mexican family. In 2006, she obtained her Bachelor's in Elementary Education with an endorsement in Spanish from DePaul University. While at DePaul, she received an award for academic excellence from the Department of Latin American Studies. Much of her experience in early childhood comes from having four beautiful children. Claudia also has experience working with kids with various levels of disabilities (physical, mental and cognitive), including two of her own children. Claudia is excited for the opportunity to incorporate Spanish songs and activities into the daily curriculum.
Outside of work, Claudia loves to spend time with her family, going on road trips and visiting parks, museums, games, and concerts. Her favorite color is blue. She is a big fan of Chicago Blackhawks, White Sox and New England Patriots.
Ms. Alison, Lead Pre-K Teacher
Alison grew up in Washington state where she studied Elementary Education at a local community college. She had the opportunity to transfer to a school in Hawaii where she studied Linguistics. A few years ago, Alison moved to Chicago and became a nanny for three wonderful girls.
Alison discovered her passion for child development at the early age of 9, when her first nephew was born. This passion was reaffirmed while she served two terms in AmeriCorps teaching English in Elementary schools. Alison is excited to learn the ins and outs of preschool teaching so one day she can open her own preschool. She has over 10 years of childcare experience.
In her free time Alison enjoys being out in nature and exploring all Chicago has to offer. She often spends her time reading, biking, or volunteering at a local animal shelter.
Ms. Gaby, Pre-K Assistant Teacher
Miss Gaby was born and raised in Chicago. She is extremely passionate about working with children and is studying Early Childhood Education at DePaul University in Chicago. Miss Gaby has worked in the field since she was a junior in college, doing internships for ages 0-6 and working as a substitute teacher at New Einsteins II, after which she was offered an assistant teacher position here in the summer of 2020. Whether it was babysitting her neighbors, or playing with her younger cousins, Miss Gaby has always loved spending time around children. She feels that Early Childhood Education is her true calling because she wants every student to reach their best abilities.
In her free time, she likes spending time with her family and her dog, watching movies, and being outdoors.
Ms. Suzana, Pre-K Assistant Teacher
Ms. Suzana, lovingly called Suzy Q by her family and friends for her caring nature and sweet personality, is currently attending Harold Washington College with the intention to transfer to a four-year university in the nearest future. Although she is still unsure about exactly what to major in, she is certain that she will choose something that involves working with children. Ms. Suzy is a natural in the classroom and enjoys working with children very much. Growing up in an immigrant family, she had to rely on counselors, advisors, and her teachers to guide her through life. Suzy is grateful to have met so many wonderful and caring people, who have inspired her and helped her to become the person she is today. Now, she is determined to give back to the community and make a change in people's lives.
In her free time, Suzy enjoys playing guitar and clarinet, dancing and going out with her big.
Mrs. Hilda, School Aide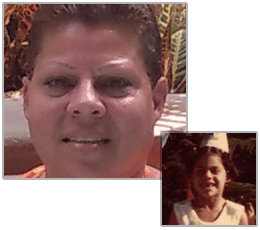 Mrs. Hilda was born in Mayaguez, Puerto Rico in 1969 five days before Christmas. At the age of five she moved with her mom and two siblings from the island back to Chicago, where her parents were originally from. She graduated from Lakeview High School and became a member of the National Beta Club. Today Mrs. Hilda is a wife, the mother of two boys, 26 and 19, and the grandmother to her first grandson Jordan.
There are many things that she enjoys outside her work. Hilda likes to cook for her family, enjoys camping, dancing and spending time with her large family. Her family's favorite activity is family game night. Mrs. Hilda is very involved in her community and sees every day as a learning experience.