Mrs. Olga, Program Director
Olga has an incredible passion for teaching with over 17 years of experience in the early childhood field. At the age of 16 she started giving private English lessons in her hometown in Russia and received a great deal of recognition for her teaching skills from the students and parents.
Born and raised in Russia, Olga attended Linguistic State University in Nizhny Novgorod, where she graduated in 1996 with a BA in Linguistics and Teaching ESL. She also has a BS in Applied Behavioral Science from National Louis University in Chicago.
Olga has lived and worked in Chicago for more than 18 years. Prior to joining New Einsteins Academy, she was a Montessori teacher at Park View Montessori School. She has also worked as a preschool teacher for a private school in Evanston.
Apart from dedicating her life to making a difference in young children's lives, Olga loves travelling, cooking and learning new languages. One of her newest hobbies is learning how to enjoy the bountiful rewards of parenting while being a working mother.
Ms. Alison, Site Director
Alison grew up in Washington state where she studied Elementary Education at a local community college. She had the opportunity to transfer to a school in Hawaii where she studied Linguistics. A few years ago, Alison moved to Chicago and became a nanny for three wonderful girls.
Alison discovered her passion for child development at the early age of 9, when her first nephew was born. This passion was reaffirmed while she served two terms in AmeriCorps teaching English in Elementary schools. Alison is excited to learn the ins and outs of preschool teaching so one day she can open her own preschool. She has over 10 years of childcare experience.
In her free time Alison enjoys being out in nature and exploring all Chicago has to offer. She often spends her time reading, biking, or volunteering at a local animal shelter.
Mrs. Nefira, Infant Lead Teacher
Nefira was born and raised in Bosnia. Coming from a large family, even as a little child, she was always interested in babysitting and taking care of her younger siblings, nieces and nephews.
She immigrated to the U.S. at the age of 20 and lived in Arizona for several years before moving to Chicago. She stayed home to raise two children, and later applied for an assistant teacher position at her daughter's daycare center to stay close to her. Mrs. Nefira loved it so much that she decided to pursue a career in early childhood education and received an associate degree in the field. Before New Einsteins, Nefira worked as a lead teacher at Bright Horizons for 16 years. She is happy and passionate about working with young children and enjoys teaching them new and exciting things every day.
Nefira loves spending time with her family, traveling to new places and meeting with people from diverse communities. She is looking forward to babysit her own grandchildren someday.
Ms. Heaven, Infant Assistant Teacher
Ms. Heaven is a Chicago native who recently graduated from Gwendolyn Brooks College Preparatory Academy. At her young age, Ms. Heaven has already gained a great deal of experience teaching and working with youth. In the years past, Ms. Heaven worked as a teacher's assistant at a summer camp. Heaven loves working with kids because she believes that kids are the purest form of humanity. She firmly believes aiding in their development is an indescribable privilege. In the future, Heaven would love to grow in this field by pursuing a career as a lead Pre-K teacher or as a child therapist. 
Ms. Monae, Infant Assistant Teacher
Ms. Monae was born and raised on the west side of Chicago. She has always loved working with children. Ms. Monae truly believes working with kids is an honor. She appreciates all the beautiful memories she creates with her students in the classroom.
In her spare time, Ms. Monae enjoys writing short stories and poems. In the future, she dreams of opening her own in-home daycare center, along with a performance art center for underprivileged children. She is really looks forward to cultivating the future through our youth!
Ms. Zhanna, Young Toddlers Assistant Teache
Ms. Zhanna adds 9 years of experience to our team. She worked at different daycare centers of Chicago with children, from infants to toddlers. She is a former UIC alumni and is currently taking a college break to spend some quality time with her beautiful daughter, Zoe.
Ms. Nchimunya, Young Toddlers Lead Teacher
Ms. Nchimunya was born and raised in Zambia, where she graduated from college and spent 5 years working as a preschool teacher with children ages 2 to 5. She now lives in Chicago and hopes to enroll at DePaul to pursue a bachelor's degree in Early Childhood Education. In her spare time, Nchimunya enjoys learning the newest trends in hair braiding and loves exploring Chicago with her husband.
Ms. Natalie, Young Toddlers Assistant Teacher
Ms. Natalie was born and raised in Indiana. She moved to the greater Chicago area to open opportunities for herself and her 3-year-old son. Ms. Natalie has been in the field of early childhood education for the past 6 years. She is passionate about working with kids because she loves seeing how they learn and grow every day. Ms. Natalie is planning to go back to school and earn a bachelor's degree in early childhood education to further her career as a lead teacher. On her free time, Natalie loves writing poetry and spoken word. She also enjoys spending her weekends reading and listening to music with her son. 
Ms. Kimberly, Older Toddler Lead Teacher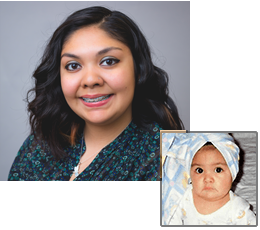 Kim was born and raised in Chicago in a big family. She completed her Bachelor's Degree in Psychology at DePaul University in 2018. She has been working with children of all ages since 2005, taking care of her younger siblings, babysitting for various families and working as a teacher's aide and assistant in daycare settings. Ms.Kim loves working with children because it is fascinating to see them achieve their milestones. She has been leading the Older Toddler classroom at NEA for the last 6 years and is looking forward to many more.
During her spare time, she enjoys being with her family, attending numerous festivals throughout Chicago and going on exciting new trips.
Miss Natasha, Older Toddler Assistant Teacher
Miss Natasha was born and raised on the North side of Chicago. She grew up in our Ravenswood neighborhood and has been a camper at Chase Park since she can remember. After graduating high school, Miss Natasha enlisted in the Illinois National Guard and is still part of the army until 2023. In 2016, she started working at Chase Park as a summer camp counselor, which made her find her passion and realize how much she enjoys working with children. Miss Natasha is attending Truman College for an associate degree in early childhood development. She loves how curious and expressive children are and hopes to achieve her goal of becoming a teacher in the future. Miss Natasha enjoys painting, listening to music with her friends & eating out with her family. She also loves learning about her culture and tries to visit Mexico whenever she can.
Ms. Alex, Older Toddler Assistant Teacher
Ms. Alex was born in Chicago and grew up a neighborhood close to home for many of us - Ravenswood! She graduated from Amundsen High School and immediately began working as an assistant teacher at a local daycare. Her favorite aspect of working with children is observing their growth and ability to learn new skills each day. Alex is enthusiastic about continuing her education plans to obtain her bachelor's degree in early childhood education in the next few years.
When Ms. Alex isn't in the classroom, she can be found making delicious pastries from around the world or getting creative with different nail designs. 
Ms. Claudia, Preschool Lead Teacher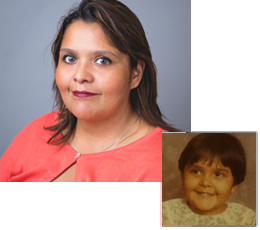 Claudia joined New Einsteins Academy in September 2016. A native Chicagoan, she grew up in a culturally rich Mexican family. In 2006, she obtained her Bachelor's in Elementary Education with an endorsement in Spanish from DePaul University. While at DePaul, she received an award for academic excellence from the Department of Latin American Studies. Much of her experience in early childhood comes from having four beautiful children. Claudia also has experience working with kids with various levels of disabilities (physical, mental and cognitive), including two of her own children. Claudia is excited for the opportunity to incorporate Spanish songs and activities into the daily curriculum.
Outside of work, Claudia loves to spend time with her family, going on road trips and visiting parks, museums, games, and concerts. Her favorite color is blue. She is a big fan of Chicago Blackhawks, White Sox and New England Patriots.
Ms. Gricel, Pre-K Assistant Teacher
Ms. Gricel was born and raised in Ecuador. Her passion for teaching started early in her life because she grew up in the family of educators. She has learned from her parents, who were both teachers, the important role of teaching and nurturing a child. She earned her Early Childhood Education degree in Ecuador and immigrated to the United States shortly after. In the US, Ms. Gricel worked several as a nanny for several years while studying English. She is currently attending Truman College to receive her teaching degree in America.
On top of being a student, a mother and a full-time educator, Miss Gricel has a passion and love for visual arts. Her hobbies are painting, dancing, and tutoring Spanish.
Ms. Karen, Pre-K Assistant Teacher
Karen was born and raised in the northeast of England and is the eldest of four children. After studying hospitality management at the New Castle University, Ms. Karen moved to Chicago to pursue a career in the hospitality field. However, after a few years of working in the field, Karen realized that she wanted to change career paths. She had always felt a natural connection with children and wanted to make a difference, so she decided to follow her heart and sought employment in the early childhood field. Ms. Karen is very keen to further her education in ECE and plans to obtain her early childhood certificate in a few months. .
When she is not at work, Karen enjoys family time with her husband and a six-year-old daughter. They love the great outdoors and hiking is one of their favorite things to do together. Baking is a must in Ms. Karen's house.
Mr. Roy, School Floater 
Mr. Roy grew up in the south side of Chicago, where he discovered his passion for helping people. Prior to joining NEA, Roy worked as an in-home caregiver, where he supported individuals of different needs, ages, and backgrounds. Even though it was a rewarding position of helping people, Mr. Roy decided to pursue a new career path in the field of early childhood education instead. He believes a career that supports self-care and brings undeniable joy to his life is essential, which is why he enjoys working at NEA. Mr. Roy is excited to learn more about early childhood education and to explore the possibility of continuing his education in the field.