Mrs. Olga, Program Director
Olga has an incredible passion for teaching with over 17 years of experience in the early childhood field. At the age of 16 she started giving private English lessons in her hometown in Russia and received a great deal of recognition for her teaching skills from the students and parents.
Born and raised in Russia, Olga attended Linguistic State University in Nizhny Novgorod, where she graduated in 1996 with a BA in Linguistics and Teaching ESL. She also has a BS in Applied Behavioral Science from National Louis University in Chicago.
Olga has lived and worked in Chicago for more than 18 years. Prior to joining New Einsteins Academy, she was a Montessori teacher at Park View Montessori School. She has also worked as a preschool teacher for a private school in Evanston.
Apart from dedicating her life to making a difference in young children's lives, Olga loves travelling, cooking and learning new languages. One of her newest hobbies is learning how to enjoy the bountiful rewards of parenting while being a working mother.
Ms. Guadalupe, Site Director
Ms. Lupe was born in Berwyn and raised in Cicero. She is the only girl out of five children. Ms. Lupe was greatly influenced by her 3rd grade teacher and knew that she wanted to become an early childhood educator early on in life. She obtained her associate degree in social work in 2013. Ms. Lupe chose this career because she wants to make children smile and teach them to be the best they can be in life.
She loves spending time with her family and recently became an aunt! She also loves to travel to warmer places, but definitely enjoys being a tourist in the city of Chicago.
Ms. Emaline, Young Toddler Lead Teacher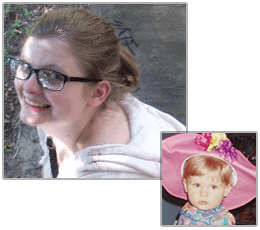 Emaline was born and raised in Michigan. She received a Bachelor's Degree from Kalamazoo College in English /Creative Writing with a concentration in Women and Gender Studies (although she remains a Spartan at heart – Go Green!). She worked as a nursery assistant for her local church, babysat throughout the area, and volunteered at the Michigan State University Child Development Lab. She eventually enrolled in a Child Development class at Kalamazoo College, which involved a service-learning project – creating a book with local elementary school students.
After moving to Chicago and working in Human Resources, Emaline decided to make her passion for working with children into a full-time position. While at New Einsteins Academy, she is working on obtaining an Advanced Certificate in Early Childhood Education at City Colleges of Chicago, which she hopes will evolve into getting a Master's Degree someday in the future. In her spare time, Emaline loves to read, write, cook, snuggle with her cat, knit, do yoga, and enjoy the outdoors in the many parks around Chicago.
Miss Bianey, Young Toddler Assistant Teacher
Miss Bianey grew up in the neighborhood of Hermosa in Chicago and now lives in the neighboring town of Cicero. She has always known she wanted to work with young children, so after graduating from high school she went right into the education field. She gained a lot of experience along the way assisting many teachers and caring for children of all ages. She graduated from Morton College with the Associates degree in Applied Science in Child Development. Miss Bianey is proud to be part of the NEA family and share her knowledge with all the wonderful children here. She is very dedicated to making sure all the children feel safe and at home when they're in her care.
In her free time, Bianey loves spending time with friends and singing along to her favorite songs while cruising the city. She also enjoys going fishing with her dad and taking in all what nature has to offer! She is always up for a new adventure and goes exploring any spare moment she gets.
Ms. Melissa, Older Toddlers Lead Teacher
Ms. Melissa has been working with children for the past 8 years. Born and raised in Southern California, she made her way up to Illinois when she accepted a "speech and debate" scholarship to attend Bradley University. There, she majored in Elementary Education with an ESL endorsement. Since then, she has been living in Chicago and working with every age group, from infants all the way up to students in high school! Ms. Melissa is very passionate about early childhood education and believes every child deserves a positive role model to help nurture the most important years of human development.
On her free time, Ms. Melissa loves being outdoors, cooking, and traveling. She loves children, animals, and food!
Stefanie Pacheco, Older Toddler Assistant Teacher
Stefanie was born and raised in Chicago and is the oldest of two siblings. She obtained her Associates of Arts in Social Work from Harold Washington College and is working towards a Bachelors degree in Early Childhood Education. During her sophomore and junior year in high school, Stefanie volunteered as a mentor to incoming freshman. She gained experience with young children working at daycare centers and babysitting. She loves teaching children and believes that an adult can learn so much from a child too.
Stefanie loves spending her free time outdoors, exploring new places in this huge city. She also likes watching comedy movies, baking, and spending time with her family.
Ms. Yulisa, Pre-K Lead Teacher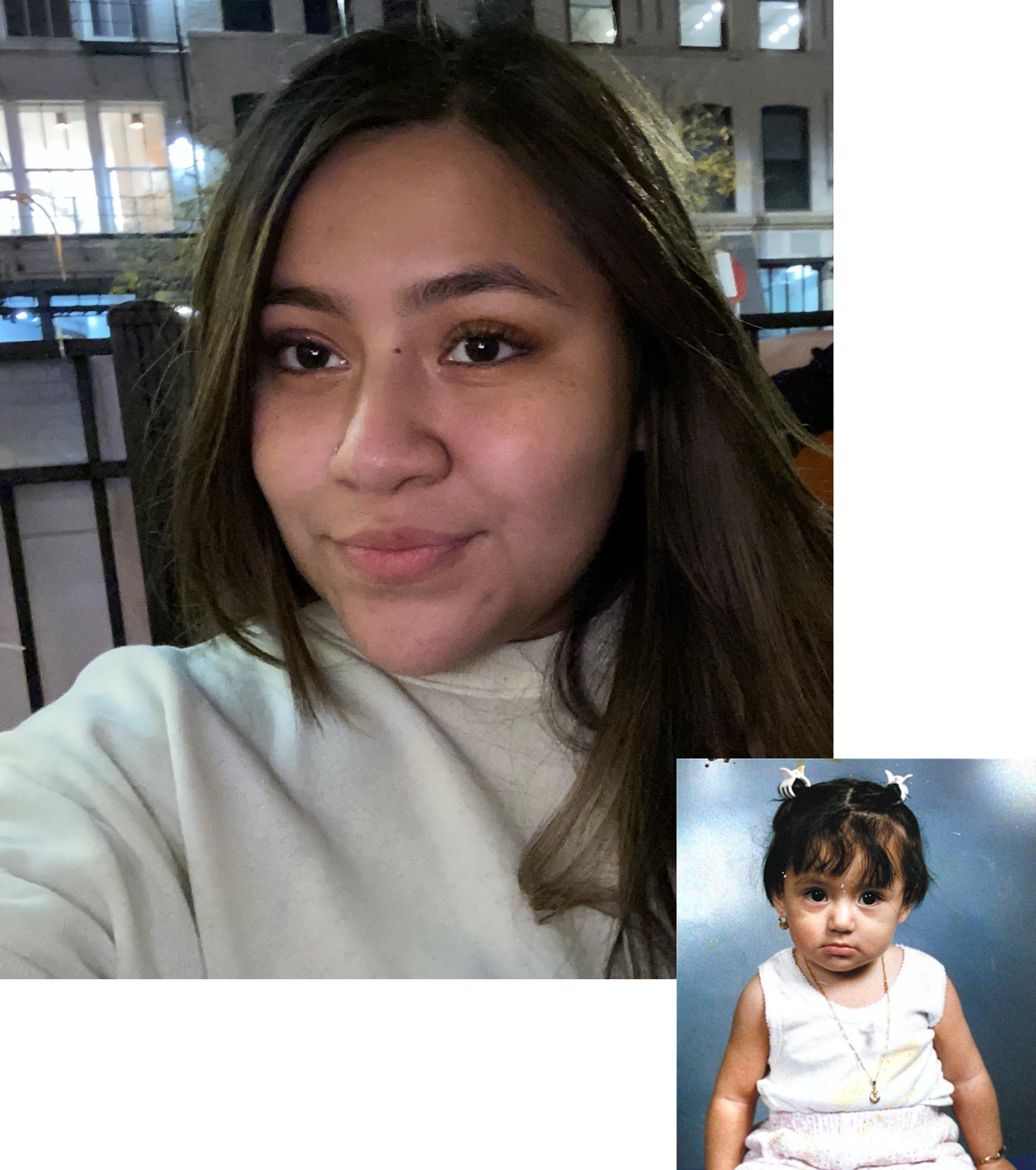 Yulisa was born and raised in Chicago. Her inspiration to work with children came from her grandmother's home daycare and she started working with children in 2018. When she was ten, Yulisa loved to help take care of her younger siblings and her love for teaching only grew from there. When it was time to make her career decision Yulisa immediately knew that working with children was her passion. She obtained her Associate's in Arts and has her Advance certificate in Pre-school education from City Colleges of Chicago. Yulisa believes that children need to play to explore their surroundings and learn from each other.
In her free time, Yulisa likes to use her Cricut to create vinyl projects and crafts. She also enjoys baking for her family and friends. She hopes to one day own a business with her family.
Ms. Grace, Preschool Assistant Teacher
Grace was born in Arlington Heights and has lived in Chicago for 7 years. She graduated from DePaul University with a bachelor's degree in Hospitality Leadership and has over 8 years of experience sitting and nannying for children. Her most recent nannying job inspired her to further her career in childhood education. She is very passionate about creating a warm and creative environment for children.
In her spare time, Grace enjoys cooking and spending time with her family and friends. Grace loves learning and playing new games, her favorite game as a little kid was Chutes and Ladders and her current favorite game is Cribbage.
Ms. Eli, School Floater
Eli has been working with children for over 15 years. She enjoys every aspect of teaching and has realized through her years in the field that the children can teach us as much as we teach them. Every day she makes sure that each child receives the best care and love that they all deserve. Eli is proud and lucky to be part of such a great group of teachers.
In her free time, Eli enjoys listening to music, watching movies, and spending time with her children.
Ms. Gulnara, School Aide
Gulnara was born and raised in Azerbaijan, Baku. She recently moved to Chicago together with her family. Gulnara graduated from college in Baku with specialization in Computer Engineering, and later received her bachelor's degree in Finance from the University of Economics. Before moving to Chicago, she had more than 15 years of experience in one of the leading banks in Azerbaijan. It was an unexpected, yet worthwhile decision, for Gulnara to continue her career path at New Einsteins Academy where she gets to be surrounded by the sweetest children. She loves dedicating her time to children and believes that working with children is always a fulfilling experience. Since childhood, Gulnara has always adored her mother who spends all her lifetime caring for children.
Gulnara has one teenage son of her own. She is also fond of cooking tasty meals and trying new recipes. Moreover, she is in love with the beauty of Chicago and loves exploring and sightseeing in this beautiful city.