Mrs. Olga, Program Director
Olga has an incredible passion for teaching with over 17 years of experience in the early childhood field. At the age of 16 she started giving private English lessons in her hometown in Russia and received a great deal of recognition for her teaching skills from the students and parents.
Born and raised in Russia, Olga attended Linguistic State University in Nizhny Novgorod, where she graduated in 1996 with a BA in Linguistics and Teaching ESL. She also has a BS in Applied Behavioral Science from National Louis University in Chicago.
Olga has lived and worked in Chicago for more than 18 years. Prior to joining New Einsteins Academy, she was a Montessori teacher at Park View Montessori School. She has also worked as a preschool teacher for a private school in Evanston.
Apart from dedicating her life to making a difference in young children's lives, Olga loves travelling, cooking and learning new languages. One of her newest hobbies is learning how to enjoy the bountiful rewards of parenting while being a working mother.
Ms. Guadalupe, Site Director
Ms. Lupe has been working with children for over 7 years. Her choice of career was greatly influenced by Lupe's 3rd grade teacher who showed her what it feels like to make an impact on a child's life. As Ms. Lupe taught and guided her own students through their early years of life, she quickly discovered that her heart was in Early Childhood Education. In 2013, she obtained her associate degree in Arts with the concentration in ECE.
During her free time, Ms. Lupe enjoys traveling, spending time with family, and being outdoors.
Ms. Mireya, Young Toddler Assistant Teacher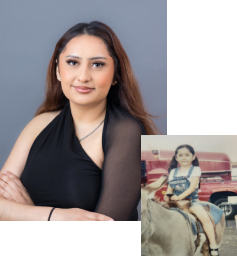 Ms. Mireya has been working in Chicago daycares with children of all ages for over 6 years. Mireya is currently working toward her CDA license. She has also taken several child development classes and assisted in many ECE workshops throughout the years. Ms. Mireya believes that children are like sponges - they absorb everything quickly in their early years. That's why it's important for Mireya to create a safe and learning environment for her tiny students.
Outside of the classroom, Mireya enjoys going for walks and listening to music.
Ms. Steph, Young Toddler Assistant Teacher
Ms. Stephanie has been nannying for over 10 years for children ranging from ages 4 months to 13 years old. She also worked at a daycare for 2 years as a summer helper when she was younger. Stephanie has always loved helping the growth of young minds, which is why she chose the ECE career path and obtained her paraprofessional license in 2020. She is now on her way to getting a CDA license to pursue her passion for early education. Ms. Stephanie believes children can do anything they put their minds to and watching them learn new things is very rewarding.
Her most recent hobbies are traveling with her daughter and attending Zumba classes whenever she can.
Ms. Cristina, Older Toddler Assistant Teacher
Ms. Cristina was born and raised in a large family, where older siblings always helped to raise the younger ones. While in high school, she took 4 years of dual credit courses in child development to give herself a head start in her professional career as an early childhood educator. Cristina also finished a CNA program and worked at a nursing home afterwards. However, she always knew that she eventually wants to work in a classroom, where she can teach her little students about the world around them.
Cristina loves spending her free time helping to run their family business. She enjoys cooking and listening to reggaeton music. Her favorite color is pink.
Ms. Stephanie's, Older Toddler Lead Teacher
Stefanie was born and raised in Chicago and is the oldest of two siblings. She obtained her Associates of Arts in Social Work from Harold Washington College and is working towards a Bachelors degree in Early Childhood Education. During her sophomore and junior year in high school, Stefanie volunteered as a mentor to incoming freshman. She gained experience with young children working at daycare centers and babysitting. She loves teaching children and believes that an adult can learn so much from a child too.
Stefanie loves spending her free time outdoors, exploring new places in this huge city. She also likes watching comedy movies, baking, and spending time with her family.
Ms. Perla, Older Toddler Assistant Teacher
Ms. Perla was born and raised in Cicero, IL. Perla's first ever job was at the North Berwyn Park District where she worked as an afterschool and summer camp counselor since she was 17 years old. Her experience as an early childhood educator inspired her to continue growing in the field. Ms. Perla has a two-year-old daughter. She is very grateful to be part of the NEA and is hoping to receive an ECE degree in the near future..
Ms. Yulisa, Pre-K Lead Teacher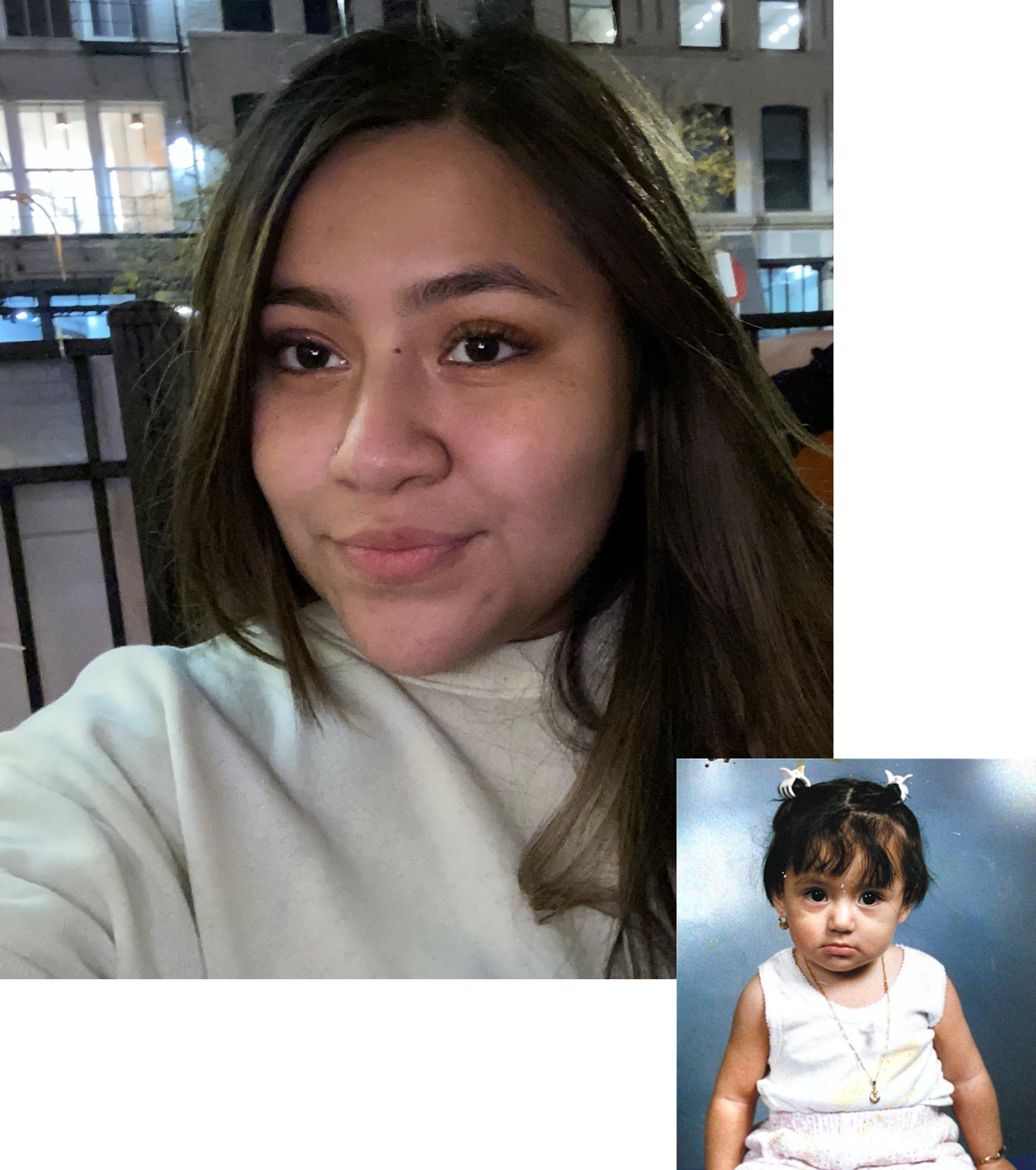 Yulisa was born and raised in Chicago. Her inspiration to work with children came from her grandmother's home daycare and she started working with children in 2018. When she was ten, Yulisa loved to help take care of her younger siblings and her love for teaching only grew from there. When it was time to make her career decision Yulisa immediately knew that working with children was her passion. She obtained her Associate's in Arts and has her Advance certificate in Pre-school education from City Colleges of Chicago. Yulisa believes that children need to play to explore their surroundings and learn from each other.
In her free time, Yulisa likes to use her Cricut to create vinyl projects and crafts. She also enjoys baking for her family and friends. She hopes to one day own a business with her family.
Ms. Claire, Preschool Assistant Teacher
Born and raised in New York to a family of teachers, Ms. Claire has worked in camps, childcare, and mentorship programs since she was 15. Although her family has always told her, "You should teach!" Ms. Claire said, "Don't tell me what to do!" and ultimately graduated from Virginia Commonwealth University with degrees in Creative Advertising and Anthropology. After four years of living in a warm climate, Claire decided she missed being cold and moved up to Chicago in the summer of 2022, where she landed an office job in a big company. Missing the creativity and lightheartedness of children, Claire found herself leaving the corporate world to pursue education after all. Ms. Claire believes that kids are the future and works hard to make sure the tiny minds in her care grow into bright futures!
In her free time, Ms. Claire goes to concerts, reads, and explores the city.
Ms. Liz, Preschool Assistant Teacher
Miss Liz grew up in the southwest suburbs of Chicago. She has always had a passion for working with children. Over the years, she has worked with all age groups and children with special needs, including the six years she spent at the LaGrange Department of Special Education in a variety of programs. She attended the College of Dupage, pursuing an associate degree and certification in Early Childhood Education. She also attended Gallaudet University for a summer to learn sign language. After working in healthcare for several years, she decided to return to the early childhood field, where she feels her true calling is. Miss Liz is proud to be part of the NEA family and share her knowledge with all the wonderful children here. During her free time, Ms. Liz loves baking and traveling.
Ms. Eli, School Floater
Eli has been working with children for over 15 years. She enjoys every aspect of teaching and has realized through her years in the field that the children can teach us as much as we teach them. Every day she makes sure that each child receives the best care and love that they all deserve. Eli is proud and lucky to be part of such a great group of teachers.
In her free time, Eli enjoys listening to music, watching movies, and spending time with her children.
Ms. Gulnara, School Aide
Gulnara was born and raised in Azerbaijan, Baku. She recently moved to Chicago together with her family. Gulnara graduated from college in Baku with specialization in Computer Engineering, and later received her bachelor's degree in Finance from the University of Economics. Before moving to Chicago, she had more than 15 years of experience in one of the leading banks in Azerbaijan. It was an unexpected, yet worthwhile decision, for Gulnara to continue her career path at New Einsteins Academy where she gets to be surrounded by the sweetest children. She loves dedicating her time to children and believes that working with children is always a fulfilling experience. Since childhood, Gulnara has always adored her mother who spends all her lifetime caring for children.
Gulnara has one teenage son of her own. She is also fond of cooking tasty meals and trying new recipes. Moreover, she is in love with the beauty of Chicago and loves exploring and sightseeing in this beautiful city.